Welcome
The United States Courts are an independent, national judiciary providing fair and impartial justice within the jurisdiction conferred by the Constitution and Congress. As an equal branch of government, the federal judiciary preserves and enhances its
core values
as the courts meet changing national and local needs.

If you received a Jury letter requesting that you fill out our online questionnaire, please go to our eJuror website and enter your participant number to get started.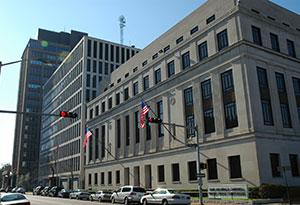 News & Announcements
Please join us in welcoming the latest addition to our bench, U.S. District Judge Jeffrey U. Beaverstock....
More »
District Court is now open for business in our new courthouse at 155 Saint Joseph Street in Mobile. Effective immediately, the John A....
More »